Roses in a Box
The Ultimate Gift to Show Loved Ones You Care
Roses In a Box scream Classy Vibes.
It's an epitome of the luxury that the new era provides. And that means little things made all the difference in the world.
What's the first thing that comes to mind when you hear the term, boxed roses? Well, we're not quite sure about you but for us, they symbolize something special.
Throw back to last decade, romantic dates were always accompanied by a box of roses, chocolates, and a warm hug or peck on the cheek. And believe it or not, those were the best days.
While we may all be steeped in the era of digital technology, that doesn't mean we can't get romantic. Today, Jardin Fleurs are providing state of the art boxed roses online. And they're lighting up countless smiles as we speak.
This well equipped company is making your occasions truly special. And needless to say, the act of giving loved ones roses is becoming memorable all over again.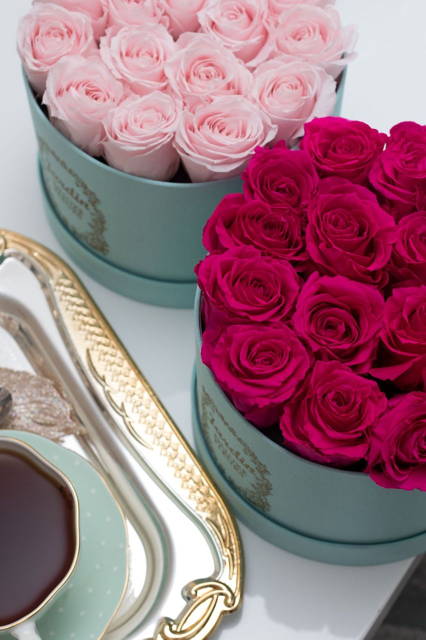 Gifting Roses in a Box
The Most Beautiful Way To Show Your Love!
Boxed roses spell magnificence beyond bounds
When you've got top quality roses by your side, what more do you need. Brands are staying true to their philosophy of providing nothing but the next. And it's truly that simple.
Every flower comes well equipped with a customized water tube. Moreover, that's exactly what helps to preserve its gorgeous bloom. Similarly, you don't need to worry about pricking yourself. This is because every rose is handpicked, cleaned, and then packed. Any thorns present are removed by the second, granting you with a mesmerizing affair.
So what are you left with? A stellar bloom that's neatly packaged into a sexy black box - in all honestly, it just might be as good looking as the actual bloom itself.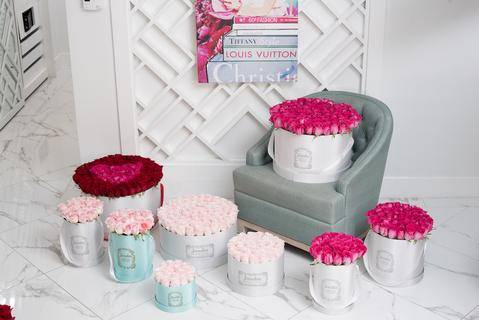 What do Roses in a Box really mean?
So we're all well aware that roses in a box are actually a thing.
And it's fair to say that their demand is increasing as we speak. But did you ever wonder what the boxed rose phenomenon actually represents?
To put it simply, boxed roses are truly unique.
The color, sequence, number, and more- all carry a special significance. But what does it really mean?
Let's unravel the mystery, once and for all.
From the color and size, to the number- you simply can't get enough of these beauties. Meanwhile, they come packaged wonderfully. And it's fair to say, you simply can't get enough of these heart melting moments.
Roses in a Box and Numbers – it's more than meets the eye
A particular rose's meaning isn't specific to its color and type only.
Hence, it has a lot to do with the specific number.
And that means the next time you get a box of roses, you need to understand what it actually means.
For those that are unsure, there's simply no reason to break a sweat.
We're giving out some expert tips, just for you below.
On the other hand, a quad of roses shows how much your partner means to you. Only those that you're deeply in love with, get this lucky package.
The best-seller 42 roses are one of life's most beautiful treasures.
They're designed to thrill you with feelings galore.
Many partners surprise those that mean most with this beautiful espionage.
Let's not forget how many engagements have been final, thanks to the good old 42 rose's phenomenon.
So ladies, next time you see your man with a box of roses by his side, who knows, it just might be your lucky day.
ROSES IN A BOX & SIGNIFICANCE OF COLOR
What's so beautiful about packaged roses is the mere fact that they're uber versatile. And that means every single variant has a mysteriously hidden meaning behind it. And while you might assume that to be great, it's important to know what you're sending, to avoid giving others mixed feelings.

After all, no one wants to misinterpret friendship or workmanship for love. It's just plain and wrong on all grounds. So here are some common tips to remember, when placing an order for boxed roses.
Red Roses are all about passion, lust, and beyond. They scream love from miles and hence for this reason, they're super famous on special occasions like Valentine's Day.
Pink Roses are cute little numbers that emit feelings of both joy as well as admiration. Many new relationships embrace the beauty of pink roses and these could possibly be the start of many new beginnings.
White Roses on the other hand represent a number of symbolic emotions. While you can send them as condolences for some sort of grief, they're all used for marriages. Yes, we agree that these are two complete opposite ends of the spectrum but again, that's how traditions go.
The most beautiful one of them all - Yellow Roses mean friendship. They're guaranteed to make any friend feel special, showing them that you care. And whether or not you have feelings, you can simply never go wrong with this heartwarming color.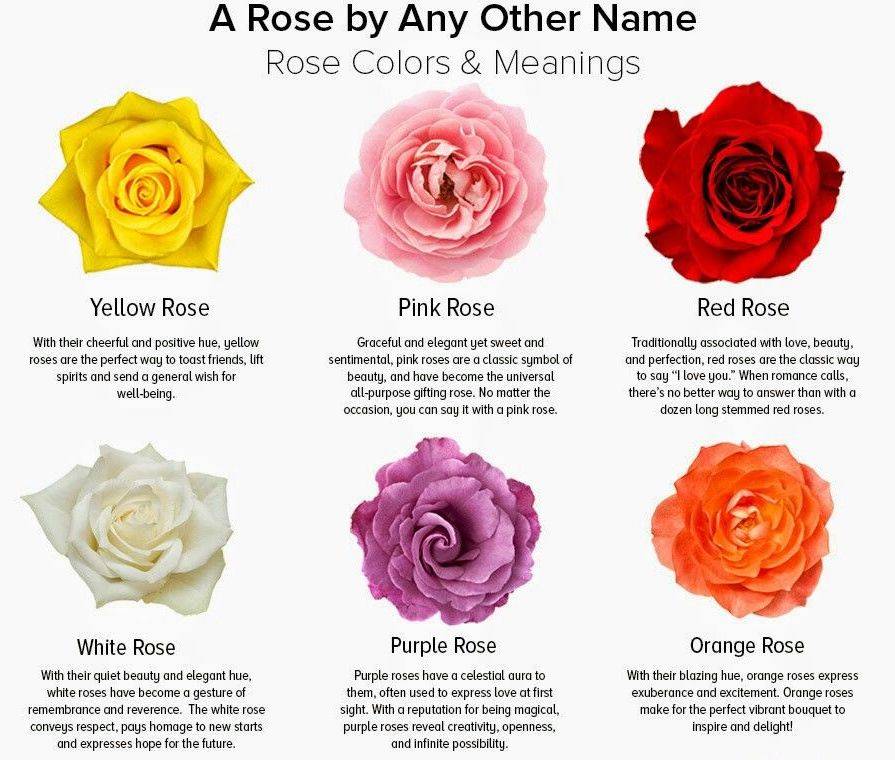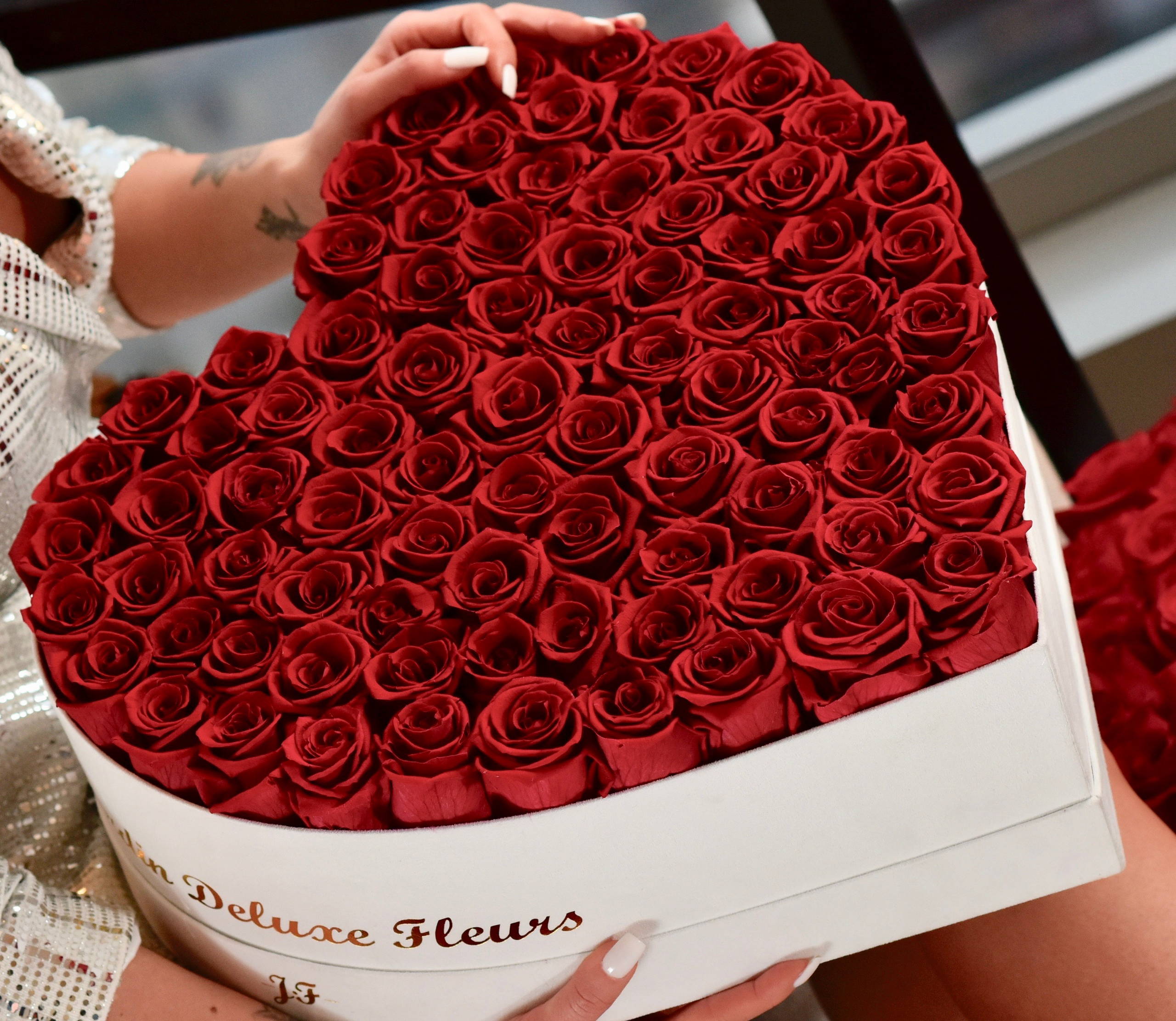 Send Out Handpicked Roses
in The Most Stunning Packaging
From luscious silk and satin bows to hand crafted leather boxes- you simply can't go wrong with roses in boxes. And depending on the type of occasion, you can opt for stellar types of packaging.
For events like Mother's Day, pick out luxe crafted designs that scream motherly love from miles. On the other hand, give date nights a splendid start with sexy satin in black or navy hue, perfectly with a boy.
Birthdays scream for attention and that's exactly the route to take with packaged flowers. Neon hues, patterns and prints, or even a theme that matches the birthday event –the world is truly your playground.
When it comes to perfectly customized roses in a box, Jardin Deluxe Fleurs is one of the most trusted and coveted names, for that matter. How you choose to celebrate loved ones is on you but one thing is for sure. You'll never leave disappointed with us by your side.