Long Lasting Roses
The Ultimate Treat Of Luxury
Long Lasting Roses are more than just a name. They're the epitome of luxury.
To put it simply, they're more than meets the eye. And that's exactly why they're getting noticed by millions of fans around the globe.
Gone are the days when you'd have to bid farewell to fresh roses, after a few days. Today, things are remarkable different. And we've got long lasting roses to thank for that.
Imagine delivering a loved one a box of these goodies and watching them smile for months. Yes, with a shelf life that crosses many, it's hard to miss out on such a stellar ordeal.
But what are long lasting roses? How should you care for them and what are some wonderful qualities that render them as the hottest luxe present around town?
If you've got these questions in mind, then you're in luck.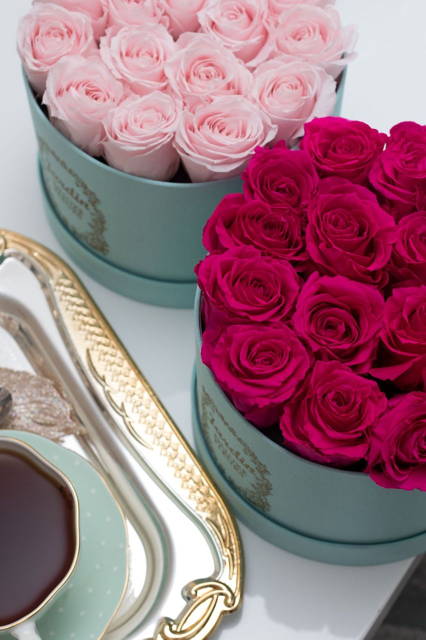 Are Long Lasting Roses Real?
The fact that long lasting roses actually exist has many people talking. And it's safe to say that they're as real as can be. Jardin Fleurs is committed to providing clients with a product that surpasses all of their expectations.
It's all about high quality luxe that keeps customers coming back for plenty more. Because of this belief, all roses come as arrangements that are created from 100% imported material. It's durable, appealing, and heartwarming to say the least.
The lavish blooms are manufactured using the most advanced techniques. Let's not forget how intricately packaged they are, giving you with an experience of a lifetime.
For more details on how they're actually prepared for long lasting freshness, we've discussed the entire ordeal in the next section. So do have a look!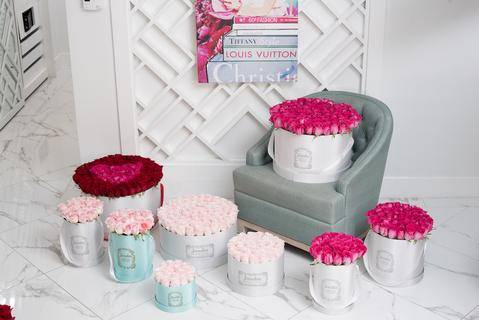 How are Long Lasting Roses made – curating blissful creations
Before making a purchase, it's so important to have a clear understanding of how these special roses are made. After all, you need to know exactly what you're investing in.
It all begins on farm fresh roses. The blooms undergo strict precautionary measures so the end result is growth of the finest kind. Likewise, they're cultivated to harvest full, luxe blooms. And upon reaching peak blossom, they're clipped as well as shipped to the warehouse facility.
Here, these nuggets of gold getting dipped in proprietary solution. Meanwhile, they'll undergo color pigmentation too. And that's what gives them rich, luscious color to cherish for days.
This also enhances their shelf life period, preserving their immaculate beauty in more ways than one.
Roses in a Box and Numbers – it's more than meets the eye
A particular rose's meaning isn't specific to its color and type only.
Hence, it has a lot to do with the specific number.
And that means the next time you get a box of roses, you need to understand what it actually means.
For those that are unsure, there's simply no reason to break a sweat.
We're giving out some expert tips, just for you below.
On the other hand, a quad of roses shows how much your partner means to you. Only those that you're deeply in love with, get this lucky package.
The best-seller 42 roses are one of life's most beautiful treasures.
They're designed to thrill you with feelings galore.
Many partners surprise those that mean most with this beautiful espionage.
Let's not forget how many engagements have been final, thanks to the good old 42 rose's phenomenon.
So ladies, next time you see your man with a box of roses by his side, who knows, it just might be your lucky day.
Here's why you should present Long Lasting Roses to make
The Best Impression
Here is everything you need to know about long lasting roses and beyond. So let's get right into it. A quick glance into the world of long lasting roses
Long lasting rosesare a specialty that goes above and beyond the norm.
They arrive as luxury boxed creations that scream eternity from miles. Similarly, if you're thinking you'll have to throw them out after a week or two, you're sadly mistaken.
The ultimate goal behind long lasting roseshas to do with the mere fact that with proper care, they'll last for more than a year. Yes, that's the reality and it's taking people off of their feet.
These professionally rendered, handcrafted creations have all the ingredients to success. You wouldn't be wrong to term it as a beautiful sign of luxury. At the same time, the fact that they arrive encased in the most gorgeous Parisian styled box has many going crazy in love.
If you're searching for the perfect occasion or event for gifting, there's no reason to worry.
Long lasting rosesdon't need an event for celebration. They're great for an array of celebrations like weddings, engagement proposals, Valentine's Day, as well as anniversaries.
In case that wasn't enough, they're ideal for lighting up a loved one's smile or simply wishing someone well on an ordinary day. Whichever event needs a touch of luxury and finesse, you know exactly what to rely on.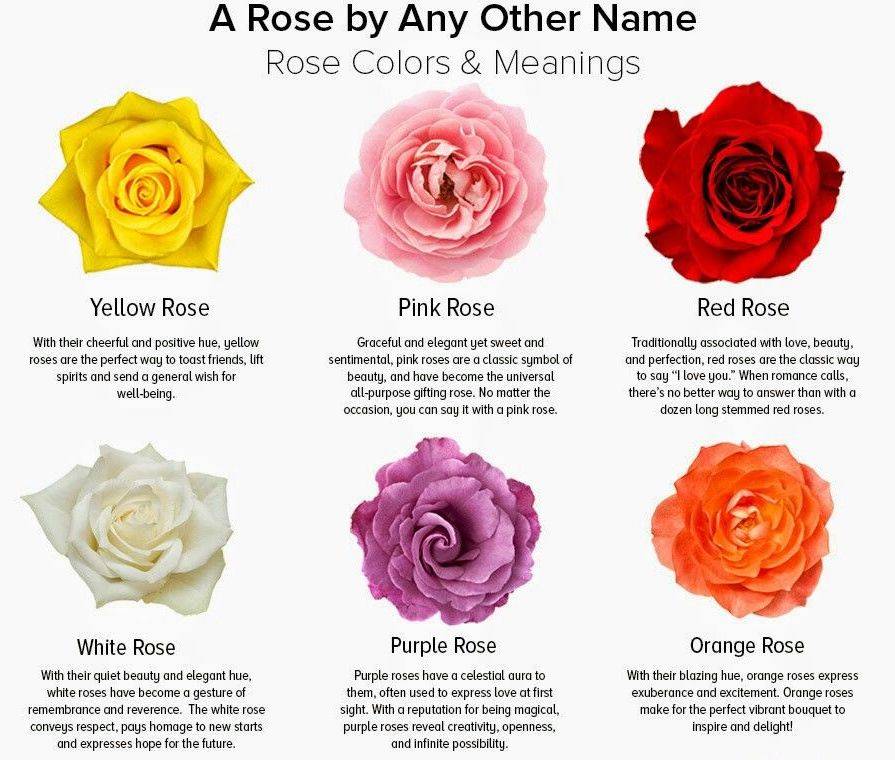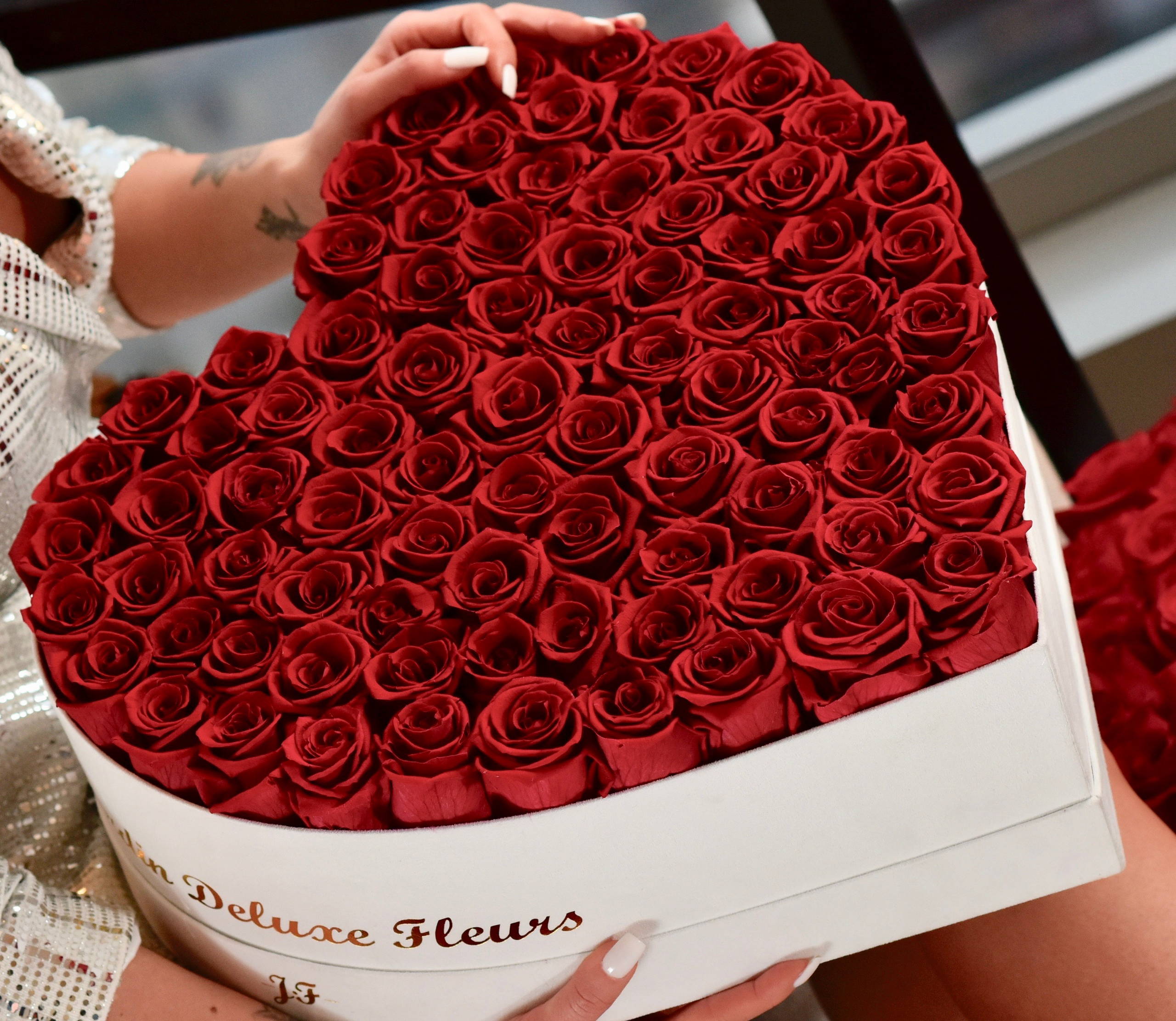 Do these products really last for months
the truth behind their existence
Believe it or not, the answer to this question is a big yes!
The secret behind the long lasting freshness has a lot to do with the delicately designed preservation process.
Not only do the blooms undergo a lot of intricate transformations, they're converted into something truly magical. And what you're left with in the end is a pure freshness, a long lasting structure, and a view that's guaranteed to steal your heart away.
When properly maintained, these flowers can last for a year or even more. It all depends on how the owner decides to maintain its vitality with appropriate after care precautionary measures.
And in case you're wondering what that is exactly, there's no reason to worry. We've listed it all down just for you below.
Getting the aesthetic appeal you dreamed of isn't too far away
Long lasting roses give clients desirable looks for months. At the same time, you can enjoy their incredibly fresh fragrance for weeks. It's something that's hard to imagine. But trust us when we say, they're guaranteed to blow you away.
Who knew you could enjoy the beauty and scents of fresh cut roses for eternity? It's truly the modern day, innovative version of blooms at their best.
Remember, your boxed beauties need little care. Just be gentle with its handling and don't try to remove them from their box. They're in there for a very good reason.
Also, too much sunlight and extremes of temperature aren't a good idea. Likewise, you don't need to water them too. How cool is that?
Jardin Fleurs believes in surpassing all their clients' expectations. And that's one of the many reasons why our long lasting roses collection is a global favorite amongst fans around the world.