Jardin Deluxe Fleurs
is a Unique Luxury Roses Online Boutique Specializing in Preserved, Long-Lasting Roses

NEXT-DAY NATIONWIDE LONG-LASTING ROSES DELIVERY
We Deliver Premium Roses in a Box with Same-Day Service in New York City, New Jersey, and Miami – and ship Nationwide for Next-Day Roses Delivery.
Our Parisian-inspired gift boxes with real roses that can last a year are elegant for romantic gifts on Mother's Day, Valentine's Day, and for birthdays, anniversaries, or just to say "I love you."
Few online flower shops with preserved roses can match our quality and refinement. The flowers we design and sell are the kind of gifts we ourselves would like to send and receive. We put love and care into every order.
COMP
LETE CUSTOMER SATISFACTION
Because the Complete Satisfaction of our customers is of paramount importance, we spare no expense when it comes to quality.
Every rose we sell is sustainably farmed in Ecuador, harvested at its peak, and preserved immediately.
Our exclusive Eternity Guarantee assures our clients that if their roses do not last as promised, we will refund the full purchase price – no questions asked. Our preserved roses in a box maintain their color and texture and do not require watering or maintenance.
They even retain a hint of their natural scent for up to one year to add to your enjoyment while in their presence.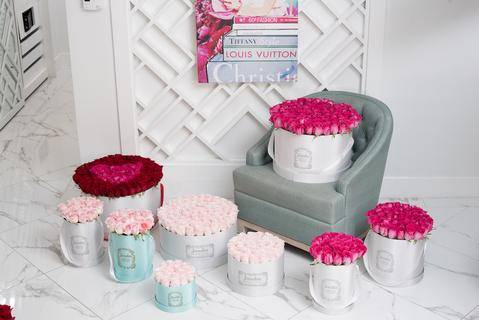 We're a Family-Owned Online Preserved Roses Shop Devoted to Love & Romance
Jardin Deluxe Fleurs is a family-owned business operated by a husband and wife, very much in love, who enjoy sending and receiving elegant roses.
Our own trips to Paris and personal interest in the flowers we design and sell have inspired our products. Everything we offer has meaning to us, and we hope it symbolizes the same wonderful things to you.
Beautiful flowers are about celebrating the special moments in life, and it's why we love preserved roses. We want the gifts you send to last longer than ordinary cut flowers. Eternal romance is an ideal we believe in and want to share with others.

PARISIAN-INSPIRED REAL ROSES LASTING A YEAR
While the concept of hatbox flowers may be well-known elsewhere, it is something we have helped to introduce and popularize in the United States. Many of our clients have come to us looking for unique ways to send romantic flowers.
Our Roses in a Box give them a beautiful new option, and their loved ones are delighted with their gifts. Then, when we can add the additional advantage of preserving the flowers, the combination is unsurpassed. We're also pleased to discuss special requests and try help as often as we can.
We enjoy being a family business and having great relationships with our customers. Nearly everyone loves the classics, and red roses for romance could not be a more beautiful tradition. But at the same time, updating the look of time-honored flowers makes them even more beloved. It's why we offer contemporary alternatives within our collection so that customers who want fresh ideas can find them easily.
For example, black satin hatboxes have a sexy and sensual vibe that takes their appearance to a new level. Depending on the color of roses you combine with them, they can become seductive or sleek and modern and sophisticated. They're perfect gifts for women who love surprises.

Jardin Deluxe Fleurs is the Best Place to Order Roses in a Box Online

Our goal is to make Jardin Deluxe Fleurs the best online florist in every way. It means we are dedicated to the highest quality and outstanding customer service. For us, everything begins with the roses themselves, and it's why we handpick each one.
Our designers are perfectionists, and they immediately set aside any stem that does not meet our exacting standards. Because our boxed rose arrangements clearly and beautifully display every bloom, each blossom must be perfect in every way. Also, we work to assure you of uniformity in size and consistency in color.
We Guarantee the Quality of Every Order.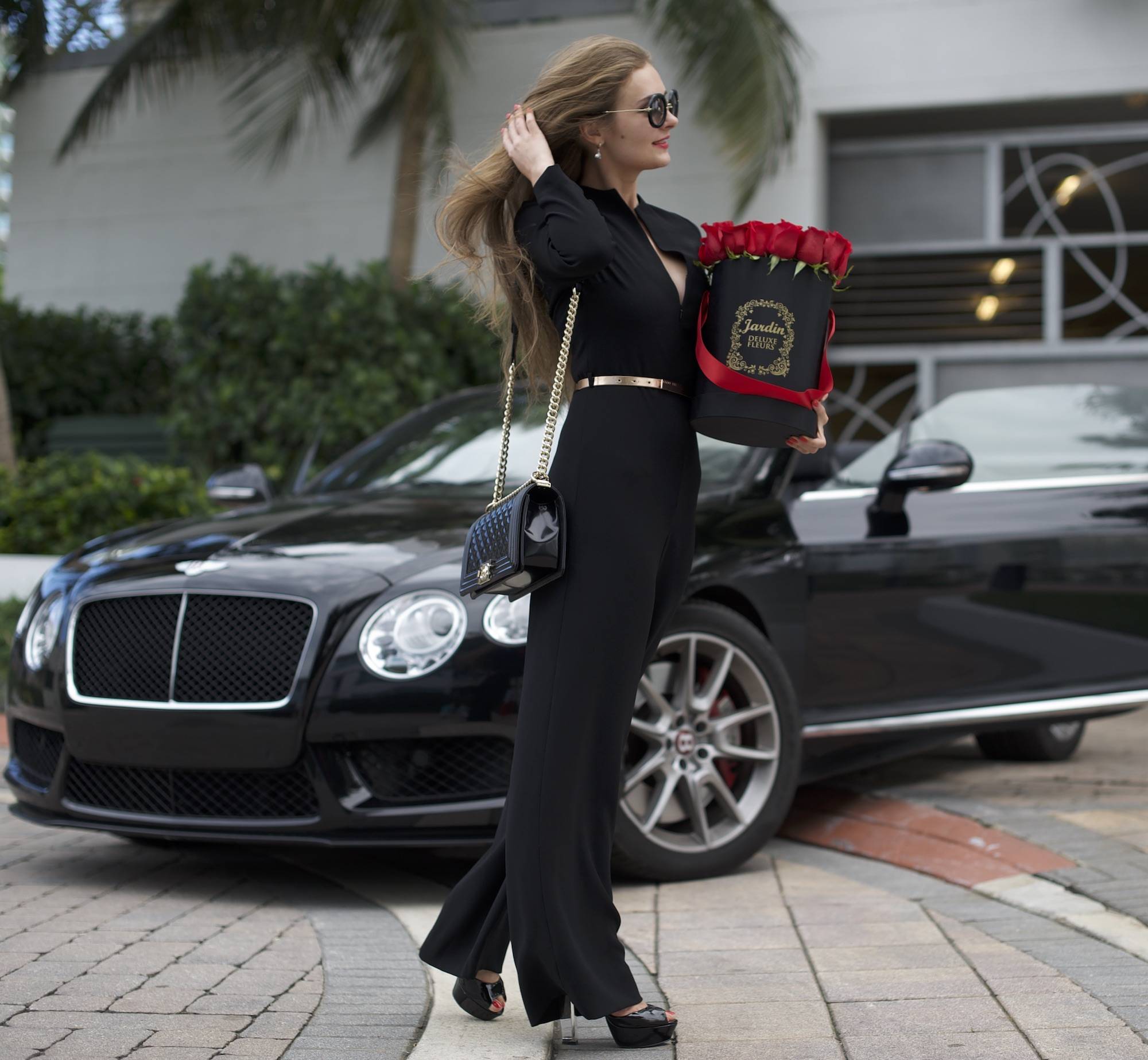 We proudly offer same-day rose delivery in New York City, New Jersey, and Miami. Anywhere else in the United States, we provide two-day flower delivery of our exclusive long-lasting preserved roses.
We have perfect flowers for Mother's Day, Valentine's Day and every other romantic occasion throughout the year.
If you've never sent long-lasting roses before, give us a try to see for yourself how amazing they look.
We love the idea of delivering a real flower arrangement that can last for one year. It's far beyond what you can find at most other florists online, and we guarantee it will be a gift you're proud to send.

Iryna Milovska
Founder of Jardin Deluxe Fleurs